Protect and Power Your Success
World-class cybersecurity and technology solutions for any size organization.
Face Your Biggest Threat
Relying on a series of disparate solutions to secure your company and power its technology just isn't enough. Get crystal clear, comprehensive cybersecurity for less with ThreatAdvice.
Fight Cybercrime with ThreatAdvice
Former "Catch Me If You Can" con-man turned FBI consultant Frank Abagnale knows a thing or two about crime.
Testimonials
What Our Clients Say
At ThreatAdvice, we pride ourselves on delivering unbeatable solutions and services. But don't take our word for it - take theirs:
"vCISO allows us to have the same level of expertise that any very large institution could have."

"ThreatAdvice is easy to use and easy to get tech support as needed. A great training tool for our staff."

"vCISO filled our needs for us without having to take on the expense of an in-house CISO."

"VERY easy to use and understand. Out of a firm of 70, no one has to ask me for help with how to use it."

"vCISO ensures that we're taking the highest precautionary measures to prevent a breach."

"Wonderful. The support is fast and effective. Setup was super easy and we deployed a semester of training to all employees."

"It's really taking a load off both myself and my team, and given us a ton of tools and confidence."

"The experience overall has been very positive. I'd call this the model for how a vendor should support their solution."
Industries We Serve
Find Your Solution
Security and technology are never one-size-fits-all, which is why ThreatAdvice has industry-specific solutions and packages to best fit your organization.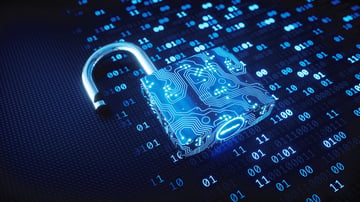 The COVID-19 pandemic has strongly impacted the threat landscape. According to Security Magazine, global losses from cybercrime exceeded $1 trillion in 2020. As users become increasingly connected, ha...