ThreatAdvice VoIP Phone Systems
Stop risking your business with a legacy phone system
Ditch Your Old PBX for the Cloud
Moving to the cloud. You know you should do it. All of the reasons are there: ROI, high availability, and all those exciting new features not available on old, out-of-date PBX systems. But, for whatever reason, your business has yet to take that first step. Don't worry! ThreatAdvice is here to help you migrate to a modern business communications solution quickly and easily.
VoIP, or Voice over Internal Protocol, is a service, not a brand name. It is a telecom solution built for dynamic, fast-paced organizations in the 21st century, and is perfect for businesses that would benefit from a modern telephone system and the more professional look and feel that comes with it. Unlike a traditional telephone service, which uses analog signalling and copper wires for voice communications, VoIP sends and receives calls digitally over the Internet where enhanced speed and bandwidth requirements keep call-quality crystal clear. Finally, VoIP is a vehicle for savings and improved productivity. It is affordable, flexible, and feature-rich, and the only thing companies must do to partake of its cutting-edge functionality - voicemail-to-email transcription, "transfer anywhere" call routing, click-of-the-mouse scalability - is make the switch.

Unify Your Communications
Integrate all of your communication requirements into a single platform with ThreatAdvice cloud phone systems. Empower your enterprise with modern communication experiences, eliminate organizational silos, boost employee productivity, delight customers, and unify data to reveal deeper insights for smarter decisions and a more agile business. One integrated platform also enables a single integration framework to connect to productivity tools like Microsoft Teams and CRM apps with your communications across all functional areas, saving implementation time and maintenance dollars.
But aside from its portability and cost savings, VoIP simplifies phone systems management and offers businesses a long list of features available only to users with a VoIP setup. If you're still on the fence about transitioning to internet telephony, consider what you could accomplish with some of these phone features:
Remote Management

Voicemail to Email

Call Conferencing

Call Duration Reports

Interactive Voice Recognition (IVR) Capability
Remote Management
It's not practical for small businesses to allocate what little tech resources they have to fix problematic phone systems. Since VoIP can be managed remotely from any location with an internet connection, businesses can hand off phone management to an IT services provider or appoint a single VoIP administrator.
For many businesses, being able to simplify or outsource their phone system's management is critical to their decision to switch to VoIP. If you choose to manage your own VoIP, your designated administrator can do so from a centralized web portal, which allows your own personnel to perform updates or make changes to your system -- unlike in traditional phone systems, which uses an interface that only the service providers can configure.
Voicemail to Email
Voicemail is a useful feature for individual phone users, but it is particularly beneficial to business users that need to be accessible to clients, colleagues, and third-parties or vendors at all hours of the day.
Enhanced voicemail for VoIP, however, takes this functionality further by not only enabling users to check voicemails online, but also allowing them to read their voice messages. This can be done via a voicemail-to-email function that transcribes voicemails into text and sends it to a user's email.
Call Conferencing
VoIP call conferencing is a veritable means for businesses to connect with colleagues from multiple locations and hold meetings without leaving the office, using either desktop or mobile devices. Thanks to faster internet speeds and greater availability, VoIP conference calls have become indispensable for most businesses.
VoIP has also made organizing virtual meetings a breeze. Although there have been advances on traditional phones, their features simply don't compare to what VoIP can do. With VoIP conferencing, business users can hold face-to-face meetings via video conferencing, manage call attendees, record calls, share documents and even their desktop screen during a call. Imagine doing any of these on your traditional phones.
Call Duration Reports
One way to examine the goings-on in your office is to analyze call duration reports, which are easily accessible from a VoIP dashboard. This is particularly useful to businesses where phone calls -- whether it has something to do with client interactions, business party conversations, or personal calls -- play a role in determining productivity.
Managers can leverage data from these reports to understand call patterns and determine which employees have higher call volumes. This information can be used to measure productivity and efficiency. Finally, with call duration reports, you can determine whether there is a need to modify workflow and whether there is a need to scale phone systems or bandwidth up or down. Beyond duration, you can also analyze almost any call metric in real time with centralized dashboards and reports.
Interactive Voice Recognition (IVR) Capability
The VoIP component of an IVR-enabled system makes it possible for businesses to create complex detailed menus that allow callers to request for services using voice commands. It is especially useful to businesses with high call volumes, but overall, it's beneficial because it automates your customer management processes.
Customers have different needs that should be addressed with as much personalization as possible. An IVR capability makes the customer service process smoother, customized, and more effective by providing the first level of assistance to your company's customer service department. If managed well, it can effectively funnel customer concerns to the right support staff and reduce instances of unnecessary calls.
Eliminate disjointed, inefficient multi-vendor communications
With cloud VoIP, you can eliminate the enormous time and cost associated with deploying, integrating, and managing disparate multi-vendor technologies. You can consolidate vendor relationships for unified communications, including local, toll-free, international calling, and deployment solutions. Some cloud communication providers can even simplify vendor management to the point that even huge multinational enterprises can get all their communications services on one monthly bill.
Easily scale communications as your business grows and changes
Traditional communications platforms are too rigid to accommodate growth. As businesses adapt to changes (often unseen and unpredictable like the pandemic), adopt hybrid work models, undergo mergers and acquisitions, launch new international locations, and hire new employees, the communications systems must be able to adapt quickly and seamlessly. Bluntly, these are not possible with on-premises PBX.
Scaling services on these systems is slow, labor intensive, expensive, and involves countless nests of wires, routers, and switches. Cloud systems require only a public Internet connection—while also supporting MPLS, SD-WAN, and other private network connections. So there are no phone wires to run and no infrastructure to nurse. All the complexity moves off premises, off your plate, and into the cloud. Now more than ever, businesses need to be able to meet the agility and flexibility expectations of their customers and employees. With the cloud, employees can have sophisticated communications services deployed in a matter of days and weeks versus several months. Even from an ongoing system management perspective, setting up new locations, adding or removing users takes a few minutes and can be accomplished from anywhere, without needing to work with vendors or IT specialists. And because cloud systems often combine multiple capabilities, you can rapidly scale not only phone services, but everything your enterprise requires—modern desk phones, video meetings, contact center, instant messaging, internet faxing, and mobile capabilities—incrementally or all at once.
Keep up with your competitors by easily upgrading to new communications features
The versatility and agility of cloud communications make them ideally suited for deploying the full range of features that empower people to be more productive and effective anywhere business takes them. In a cloud-based system, even highly sophisticated features such as mobile collaboration, hot desking, monitoring (barge, monitor, whisper), and integrations with business and productivity apps like CRMs and emails, are readily accessible and simple to use. What's more, cloud solutions enable seamless, continuous communications experiences. For example, from a single application and a single workflow, employees can easily locate business contacts, check presence, and access click-to-chat, click-to-call or even click-to-meet features.
And unlike legacy PBX, cloud communications make it easy for companies to deploy new features centrally and remotely over the Internet, and with minimal IT assistance, reducing frustration, confusion, and IT costs. Upgrades are frequent so you have access to the latest features, which are rolled out in a way that doesn't impact the user. There's no downtime and no functionality is lost or unavailable while the new version is pushed. Companies with cloud systems can easily upgrade to new features as they come, and upgrading can become an opportunity, not a headache.
Gain critical visibility and insight into your communications
In contrast to legacy systems, cloud communications are cohesive across the full spectrum of individual services. They also use open technologies, so they integrate readily with advanced analytics and reporting capabilities. And now that employees in hybrid systems can be working from anywhere, the data and insights from analytics are more important than ever. With the visibility and transparency you get from cloud communications, you can replace hunches and guesswork with data-driven insight to make more informed business decisions. You can also gather data to drive system adoption and boost employee collaboration.
To get the most from analytics, consider cloud-based platforms that offer versatile interactive dashboards and custom reports. They enable you to monitor and track such aspects as active calls, unreturned calls, agent performance, and call queue status, allowing you to quickly identify areas that need improvement. With a cloud-based platform, you can glean profitable insights from all your communications.
Stop having to worry about outages, interruptions, and unforeseen events
Cloud VoIP assures high availability, disaster recovery, and business continuity by design. Unlike traditional on-site PBX, look for a cloud provider with no single point of failure in a cloud implementation, with a financially-backed 99.999% uptime SLA guarantee.
The best cloud communications systems are hosted on redundant, geographically dispersed data centers. If one server in one part of the world fails, connections are continuously maintained on other mirrored servers in the system, so there are no service disruptions. In the event of a loss of Internet connectivity, for example during fires, earthquakes, or severe weather, calls in a cloud-based system can automatically route to mobile phones. In addition, if headquarters locations go offline, cloud VoIP offers the flexibility to connect via the Internet remotely. No matter what happens, employees can still connect with each other internally and with customers using their business number, keeping their personal numbers private. With a cloud communications system, your business stays connected.
Kate Horton, Technical Manager, Bondurant Mixson & Elmore
Testimonial
BME has a 15+ year relationship with ThreatAdvice. In that time, ThreatAdvice have been patient with us and bent over backwards to take care of us. For our rollout of 8x8, the team from ThreatAdvice pre-staged all the desk and conference phones. Two days before our cutover, ThreatAdvice were in our office, setting up phones. We were able to transition from our legacy system to the 8x8 Cloud Phone system seamlessly and quickly. ThreatAdvice prepared us with training and documentation for our users. Our firm is enjoying the flexibility of having 8x8 on traditional desk phones, computers, and mobile devices. We highly recommend the ThreatAdvice team.
Get In Touch
Ready to reduce technology costs and upgrade to the latest telephony systems? Start here.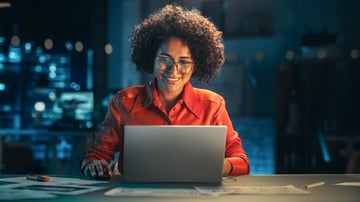 In the past, cybersecurity focused more on reactive measures – responding to threats after they had already compromised systems. However, waiting for an attack to occur is no longer a viable strategy....