ThreatAdvice Breach Prevention Warranty
ThreatAdvice Protect IT powered by Cysurance
The ThreatAdvice Breach Prevention Platform
Our Breach Prevention Warranty is offered as an add-on to the ThreatAdvice Breach Prevention Platform, our flagship solution for comprehensive cybersecurity management.
ThreatAdvice Protect IT powered by Cysurance provides a service guarantee for services you cannot guarantee yourself.

Rather than charging clients for a cyber incident that occurred on your watch or sacrificing precious 'pro bono' time to retain a customer, you can offer an all-in-one solution with a financial safety net for a worst-case scenario.

ThreatAdvice Protect IT is NOT insurance. There is no application, no underwriting and payments are made within 15 days. To be reimbursed, the vendor simply provides evidence of the system vulnerability or failed audit component discovered during its remediation efforts and proof that an affected endpoint had the vendor's software installed.

MSPs & MSSPs can offer 360Protect to clients as a value-added benefit, absorbing the nominal cost to differentiate and win and retain more clients. Or they can use it to grow revenue, adding it to their service stack and increasing their product price.
360Protect reimburses vendors' costs to remediate a successful attack or breach in their clients' environment, offering up to:


$100,000 of ransomware and business email compromise protection
$100,000 of compliance and regulatory failure protection
$50,000 of business income loss protection
$250,000 of cyber legal liability protection (customer must first exhaust any other applicable service guarantee)
Has Your Information Already Been Exposed?
Try our Data Breach Tool to evaluate the integrity of your website and email address.
Enrollment Requirements
Customer must be a current subscriber to MSPs service, in good standing, for the portion of their environment in which the event occurs.
All out of cycle wire transfers and invoice routing information changes must be verified with requestor and documented.
MSP must perform commercially reasonable maintenance, including applying patches and updates within 60 days of release.
MSP must deploy an offline backup solution for critical business data.
Customer must adhere to any state, federal, and/or regulatory privacy and security policies related to which they are subject, including but not limited to PCI, HIPAA, and SEC standards.
All events must be verified through log/event data. ThreatAdvice will not respond to a systemic failure of your infrastructure that results in a ransom compromise to your covered service.
MSP must be providing Security Awareness Training and Phishing Simulation services.
MSP must have MFA implemented across the entire infrastructure.
MSP must be performing weekly vulnerability scanning, both internal and external.
MSP are recommended to hold a valid professional liability Tech E&O policy.
Customer = MSP's Client
Support Requirements
To receive service or support under the Program, you agree to:
Notify Cysurance within 48 hours of an event
Provide your sponsor code reference number and a copy of your program original proof of purchase
Provide information about the incident, such as the strain of malware or data logs with associated traits for a device, and covered software affected
Verify covered software was current with all system patches / updates
Provide an itemized invoice of services performed to remediate the incident (not to exceed $200/hr)
Respond to any requests related to diagnosing or servicing the covered software and follow any instructions Cysurance gives you
360 Protect offered by Cysurance, LLC. NY License #1578397. All products may not be available in all states. This communication contains product summaries only. Coverage is subject to the language of the policies as actually issued. Nothing in this communication should be construed as involving the sale, solicitation or negotiation of insurance, the provision or offer of insurance services, or the provision or offer of legal advice or services.

Cysurance, RansomProtect, ComplianceProtect, Ransom&BECProtect, ProtectSeries, 360Protect and the "Broken C" logo are trademarks of Cysurance LLC © 2020 All Rights Reserved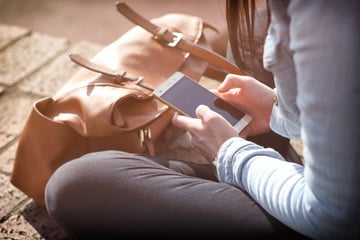 Smartphone applications have changed the digital landscape in numerous ways. Apps have redefined the way entertainment is consumed, how businesses engage with customers, how students receive education...