ThreatAdvice Fraud & AI Conference
Recently, the financial industry has been grappling with a significant rise in check fraud, posing serious challenges for financial institutions. And AI is everywhere, but it is important to be aware of the bad along with the good so that your institution can stay protected.
When: October 19, 8:45 -3:00
Where: The Valley Hotel, a Curio by Hilton, 2727 18th St. South Homewood, AL 35209
Cost: $45 - Includes LUnch
Agenda
8:30 Registration
8:45 Welcome

9:00 - 10:00 AI and Cybersecurity: The Good, The Bad & The Ugly

10:00 - 11:00 Are We in a Check Fraud Crisis?

11:00 - 11:30 Preventing Check Fraud: Things to Consider

11:30 - 12:30 Lunch

12:30 - 1:15 Check Fraud: What We Are Seeing in Our Area

1:15 -2:00 Elder Fraud
2:00- 2:45 How Are Fraud Crimes Investigated?
Cost is $45 per person and includes lunch. An invoice will be emailed to you.
Register Now To Attend the Conference!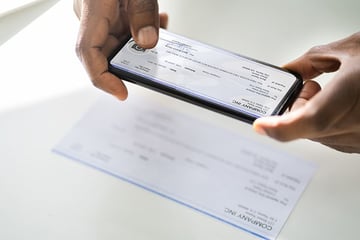 Elder fraud is a growing concern in our society, preying on vulnerable individuals who may be isolated, trusting, or lacking the necessary knowledge to identify and prevent financial scams. Financial ...