About Us
Meet the Executive Team
Let's Connect
Let's talk about cybersecurity and technology and how ThreatAdvice can help protect and power your success.
Brandon Jarrett
President
Mr. Jarrett is President of ThreatAdvice Mr. Jarrett brings 16+ years of experience in the MSP/MSSP space focusing in Healthcare, FinTech and the Government space. Prior to joining NXTSoft, Mr. Jarrett spent 8 years developing and growing a national MSSP practice for a privately held Atlanta based company. He gained additional expertise working for RICOH Corporation and Alcatel/Lucent Technologies. He holds a B.S. in Electronic Engineering Technologies and is a Microsoft Certified System Engineer (MCSE) and Cisco Certified Network Associate (CCNA).
David Brasfield
Chairman
Mr. Brasfield is the founder and Chairman of ThreatAdvice. He concurrently serves as the Chairman of NXTsoft, the market leader in comprehensive, secure API connectivity for fintechs and financial institutions. Mr. Brasfield has demonstrated a track record of success in creating and developing several technology companies over the last 30 years.

He is the founder and former CEO of TriNovus Capital, LLC, SBS Corporation, SBS Data Services, Inc., Brasfield Technology, LLC and Brasfield Data Services, LLC, all of which were providers of automation technology solutions for community financial institutions. He has been a director of a community bank and is currently a member of other boards in the Birmingham area. Mr. Brasfield holds a bachelor's degree in computer science from the University of Alabama-Birmingham.
Billy Turner
SVP Operations
Mr. Turner serves as the SVP of Operations for ThreatAdvice and oversees all operations for the company. Mr. Turner has over 25 years of information technology experience and a demonstrated history of building and operating managed services and unified communications lines of business. Mr. Turner spent 21 years at Milner Technologies, Inc. prior to joining NXTsoft. Mr. Turner attended American Intercontinental University where he earned a B.S. in Information Technology.
Starr Largin
Vice President of Sales
Ms. Largin serves as Vice President of Sales for ThreatAdvice. Ms. Largin has an extensive background in banking and in technology. During her 28-year banking career she served in senior management with a primary focus in the lending area, including stress testing, allowance for loan losses and auditing. In 2010 Ms. Largin left banking and began working in sales and product management for TriNovus, a technology company providing software and services to financial institutions In 2017, she co-founded Springhouse Digital, LLC. a fintech company focused on compliance solutions.
Jay Fitzpatrick
Regional Vice President
Mr. Fitzpatrick serves as regional vice president of ThreatAdvice. He founded Digital Data Solutions, a managed services provider established 2003, and served as president for fifteen years prior to the company's acquisition by the ThreatAdvice brand. Previously he was a manager of information systems for Mostellar Medical Center, a community health center. Fitzpatrick has a bachelor's finance with a minor in computer science from the University of Alabama.
Industries We Serve
Find Your Solution
Security and technology are never one-size-fits-all, which is why ThreatAdvice has industry-specific solutions and packages to best fit your organization.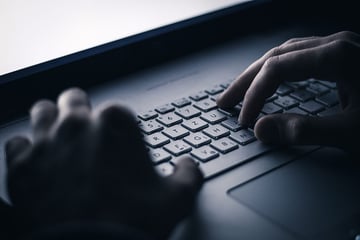 Researchers have discovered a well-known open redirect flaw is being used to phish people's credentials & personally identifiable information (PII) using American Express & Snapchat domains. T...