ThreatAdvice vCISO
Hire a Virtual Chief Information Security Officer
Gain an Experienced Security Team Without Increasing Your Headcount
With ThreatAdvice vCISO, you can rest easy with confidence that your organization has one overarching solution to oversee all your data security needs. That's cybersecurity architecture, advanced protection, and comprehensive oversight in one affordable package.
Data security is your business' biggest threat and the one that is the hardest to manage. The threat landscape facing cybersecurity professionals has evolved significantly. Data and cybersecurity are one of the most prevalent concerns facing all businesses today and proper measures, a robust security program, and protection are vital to ensure that your business does not suffer. Checking a box for compliance purposes could get you through an audit, but you could suffer mightily in the future if you don't understand what you are checking off! Security awareness is vital.

Unfortunately, many small to mid-sized businesses can't afford to attract and retain a full-time CISO to ensure comprehensive oversight and security architecture in these areas. According to Salary.com the average salary for an in-house CISO is $220K annually, with $268K in total compensation, and that's IF you can find someone in your area with the skills for the job.
Reduce Your Security Burden
ThreatAdvice vCISO is NXTsoft's flagship virtual CISO software solution that provides the cybersecurity oversight your organization needs. If you have a cybersecurity issue, ThreatAdvice's vCISO service will provide ongoing risk assessment and vulnerability management and also alert you and advise as to what actions you need to take. More importantly ThreatAdvice vCISO ensures that the proper solutions and protocols are in place so that the likelihood of a cybersecurity event is significantly reduced.

ThreatAdvice vCISO provides employee cybersecurity training and education, intelligence on potential cyber threats and a comprehensive cybersecurity monitoring solution delivered through our proprietary virtual CISO dashboard. Your vCISO dashboard allows you to communicate securely with your vCISO team, access completed reports and policies, view upcoming and completed tasks and more. With ThreatAdvice vCISO your security information is warehoused in one place with oversight and interpretation from your dedicated virtual CISO team.
"Having a Chief Information Security Officer is more important than ever... and more expensive. ThreatAdvice vCISO is a wonderful solution for many organizations."
Frank Abagnale, Former "Catch Me If You Can" Con-artist Turned 40+ Year FBI Consultant
ThreatAdvice vCISO Includes
Governance
Annual Board & C-Suite Communication
Role Management
Technology Security Dashboard
Compliance Management
Audit Response Advisory
Regulatory Requirements:

Internal/External Vulnerability Scans
Ongoing Cybersecurity Education
Disaster Recovery Questionnaire
Tabletop Exercises
FFIEC Reporting
Policies
Technology Security Policy Templates
Central Repository
Unlimited Storage of All Policies
Incident Response Plan
Policy Acknowledgement Feature
Assurance
Unlimited Phishing Simulations
Key vCISO Point of Contact
Vendor SOC II Review
Reports:


Consolidated Management Plan
Consolidated Risk Report
External Network Vulnerabilities Summary Report
External Vulnerability Scan Detail Report
Windows Patch Assurance Report
Breach and Incident Response
Call (770) 451-1111
Quick response
Incident investigation
Mapping and documenting damage
Remediation including containment and eradication
Restoration of systems back to normal operations
Forensic data analysis
Comprehensive report
Coordination with legal counsel to handle breach notification
Integrations
Cylance
SentinelOne
Alienvault
CISCO Umbrella
Carbon Black
CISCO Meraki
Beachhead
Perch
Take a Look
Get a quick overview of our ThreatAdvice Educate and vCISO solutions to see how you can protect your success.
Has Your Information Already Been Exposed?
Try our Data Breach Tool to evaluate the integrity of your website and email address.
Testimonials
What Our Clients Say
At ThreatAdvice, we pride ourselves on delivering unbeatable solutions and services. But don't take our word for it - take theirs:
"vCISO allows us to have the same level of expertise that any very large institution could have."

"vCISO filled our needs for us without having to take on the expense of an in-house CISO."

"vCISO ensures that we're taking the highest precautionary measures to prevent a breach."

"It's really taking a load off both myself and my team, and given us a ton of tools and confidence."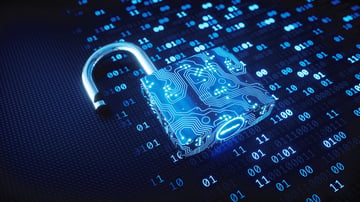 The COVID-19 pandemic has strongly impacted the threat landscape. According to Security Magazine, global losses from cybercrime exceeded $1 trillion in 2020. As users become increasingly connected, ha...