Cybersecurity for Non-Profits & Social Goods Organizations
Non-profit and social goods organizations hold a crucial responsibility as stewards of the funds they receive. To fulfill this duty, it is vital to protect your stewardship by safeguarding your organization's valuable assets. ThreatAdvice is dedicated to providing non-profit organizations with comprehensive cybersecurity solutions tailored to their unique needs. Safeguard your stewardship and protect your organization from cyber threats. As a non-profit organization, your stewardship involves ensuring the proper allocation and protection of funds to achieve your mission. However, in today's digital age, cyber threats pose significant risks to your organization's resources and reputation. Cybercriminals target non-profits, seeking to exploit vulnerabilities and compromise sensitive data. Protecting your stewardship requires a proactive approach to cybersecurity.
ThreatAdvice understands the unique challenges faced by non-profit organizations in safeguarding their stewardship. Our tailored cybersecurity solutions empower you to protect your organization's assets effectively. Here's how we can help:
Employee Awareness and Training

: Your staff plays a vital role in protecting your stewardship. We offer comprehensive cybersecurity awareness training programs to educate your team about the latest threats and best practices. By empowering your employees to be vigilant stewards of cybersecurity, you can mitigate risks effectively.
Proactive Risk Management: We work closely with you to assess your organization's cybersecurity risks and develop a proactive risk management strategy. By identifying potential vulnerabilities and implementing preventive measures, you can better protect your stewardship from cyber threats.

Data Protection and Privacy: Safeguarding sensitive data is paramount for non-profit organizations. We provide robust data protection solutions to secure your valuable information, ensuring compliance with privacy regulations and protecting the confidentiality of donor and stakeholder data.

Secure Infrastructure: Our cybersecurity experts help you strengthen your organization's digital infrastructure by implementing robust security measures. From secure network configurations to endpoint protection, we fortify your systems against cyber attacks, ensuring the integrity and availability of your digital resources.

Incident Response and Recovery: In the unfortunate event of a cyber incident, our rapid incident response and recovery services minimize downtime and mitigate damages. We help you develop and test incident response plans to ensure swift recovery, protecting your stewardship from long-term disruptions.
Safeguarding your stewardship goes beyond financial responsibility. It extends to protecting your organization's reputation, donor trust, and the successful realization of your mission. ThreatAdvice's comprehensive cybersecurity solutions enable non-profit organizations to protect their stewardship effectively.
Take a proactive stance in defending your organization's assets. Contact us today to learn more about how ThreatAdvice can empower your non-profit organization to safeguard its stewardship from cyber threats.
Get In Touch
Interested in learning more about protecting your Non-Profit Organization. Start here!
Watch the Video
Check out how Charity Charlie foils the Cyber Snatcher!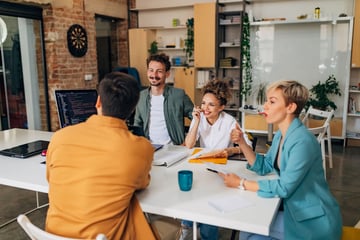 Digital boundaries are ceaselessly tested by a multitude of cyber threats, all posing serious risk to business operations, intellectual property, sensitive client information, and much more. These dan...