Data Breach Prevention
Where Diligence Meets Resilience
Secure your operations with ThreatAdvice's Breach Prevention Platform — your comprehensive shield against data breaches and cyber threats.
Protecting Your Most Valuable Asset: Information
Data is as valuable as currency, and protecting sensitive information from cyber threats has become a pivotal aspect of running a successful business. Data breaches can lead to devastating financial losses, erosion of customer trust, and long-term damage to a company's reputation.
For small businesses, where resources are often limited, the need for affordable yet strong data protection solutions cannot be overstated. This is where ThreatAdvice comes in.
The ThreatAdvice Breach Prevention Platform is our flagship software solution, meticulously designed for small businesses and organizations poised to fortify their cybersecurity measures. We recognize that while your security needs are as complex as a large enterprise, your resources are not unlimited.
The Breach Prevention Platform delivers an integrated suite of services that work in concert to protect, educate, and empower small businesses in their quest for end-to-end cybersecurity that can handle modern cyber threats.
Seal Your Data With Next-Level Protection
In a business climate where sensitive data is the linchpin of success, safeguarding this data against escalating cyber threats is a business imperative. Cybersecurity breaches can result in more than just temporary setbacks; they can undermine a company's core stability and trustworthiness. This reality is particularly acute for small businesses, where a single data breach can have catastrophic consequences.
The ThreatAdvice Breach Prevention Platform is engineered with this critical need in mind. It provides comprehensive cybersecurity for small businesses and organizations, giving them the tools and support to develop a formidable defense against cyber threats — without the need for extensive resources or a vast budget.
Through an easy-to-navigate dashboard, the platform provides a sophisticated assembly of services and tools designed to fortify small businesses against the multifaceted nature of cyber threats. It is an all-encompassing solution that caters to the critical needs of data breach prevention, data access control, cybersecurity management, and cyber awareness training.
Benefit from a security solution that is designed to keep your personal information and data stored beyond the reach of unauthorized entities. Partner with ThreatAdvice and align your security strategy with intelligence-driven insights, risk management best practices, and a commitment to your brand's integrity.
Data Security Refined: The Ultimate Breach Prevention
As a managed security service provider (MSSP), ThreatAdvice firmly believes that data protection solutions are no longer optional — they're essential to mitigate risks and prevent malicious actors from gaining access to critical systems and data.
This is why we created the ThreatAdvice Breach Prevention Platform: to ensure small businesses are equipped with the enterprise-level solutions needed to handle modern cyber threats. Our platform offers a suite of services that blend advanced technology, expert guidance, and continuous risk assessment to empower businesses with a robust cybersecurity posture, featuring critical security support ranging from employee cyber awareness training and policy management, to high-level board training and incident response readiness.
The Breach Prevention Platform is an investment in your business's longevity. Whether you're focused on safeguarding credit card transactions, securing identified information, or enforcing strong password policies, we provide real-time, cloud-based defenses.
The ThreatAdvice Breach Prevention Platform
Cybersecurity Education and Awareness Platform
An interactive cyber awareness training platform to educate employees on identifying and mitigating cyber threats.
Monthly Technology Assessment
Regular reviews to ensure your security measures are fully up-to-date and working at optimal performance.
Cybersecurity Customized Website Content
Tailored, security-focused content for your website to communicate your commitment to data protection and build customer trust.
Monthly Call with Cybersecurity Experts
Regularly scheduled calls with our security experts for offer bespoke advice and strategies.
Ongoing Phishing Campaigns
Simulated phishing attacks to test employee knowledge in real-world scenarios, keeping real-time defenses strong.
Cybersecurity Policy Template Library
An extensive library of customizable cybersecurity policy templates with acknowledgement features for efficient protocol management.
Access to Cybersecurity Incident Response Team
Rapid response support from our cybersecurity incident response team, ensuring swift and effective action in the event of an incident.
Breach Prevention Software
A state-of-the-art breach prevention software platform that monitors and prevents unauthorized access attempts to sensitive information.
Internal & External Vulnerability Scans
Comprehensive scanning for up to 150 devices to detect and remedy potential weak points.
Annual Cybersecurity Board Training
Equip your leadership with the knowledge to guide informed cybersecurity governance and strategy.
Custom Threat Intelligence Feed
Tailored updates that provide the latest information on potential cyber threats and vulnerabilities.
Build an Enduring Shield Around Your Data
In the shifting sands of the cyber landscape, the ThreatAdvice Breach Prevention Platform stands as a steadfast guardian of cybersecurity for small businesses. We've distilled complex managed security services into a sophisticated, accessible suite of data protection solutions, with an eye for efficiency and cost-effectiveness.
Choose ThreatAdvice and join a growing community of savvy businesses that view cybersecurity as an essential ally in their success. With our seasoned experts, advanced technology, and continuous risk management, you have everything necessary to protect your business against the unpredictable nature of cyber threats.
Our commitment is straightforward: to provide managed security services that protect against unauthorized access and data breaches, and foster an environment of continuous cyber resilience.
Don't let your business be defined by a cybersecurity breach. With ThreatAdvice's Breach Prevention Platform, you're not just investing in defense; you're securing your legacy.
Stay Secure With Cyber News And Tips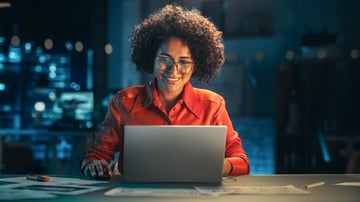 In the past, cybersecurity focused more on reactive measures – responding to threats after they had already compromised systems. However, waiting for an attack to occur is no longer a viable strategy....