Cybersecurity for Transportation & Logistics
Learn how ThreatAdvice can help protect the transportation and logistics industries from cyberattacks.
Cybersecurity threats in today's world are imminent. The transportation & logistics industry is no exception.
Get Smart about Cybersecurity
The threat of cyberattacks to the transportation and logistics industry is very real. Make no mistake: you're on hackers' radar. Modern transportation is global, with high levels of connectivity, network complexity, automation, and real-time data. Pair that with a lack of internal security expertise, and you have a perfect target for cybercriminals.
Experts recommend that healthcare organizations need to prioritize patching using threat intelligence and automation as well as implement cyber awareness training programs to protect against social engineering and other attack vectors. ThreatAdvice can help with both!



With

attacks growing more frequent and sophisticated, it's time to get smart about

cybersecurity

-

and that starts with employees. Protect your success with ThreatAdvice:

non

-

technical cybersecurity education for ever

yone in your transportation or logistics

business.
Watch the Video
Famed FBI consultant Frank Abagnale shares why it is critical for the transportation industry to implement cybersecurity plans with modern threat protections.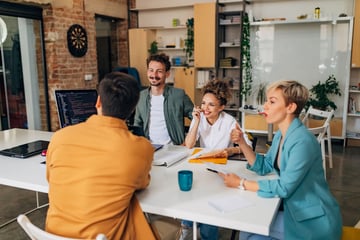 Digital boundaries are ceaselessly tested by a multitude of cyber threats, all posing serious risk to business operations, intellectual property, sensitive client information, and much more. These dan...