ThreatAdvice Managed Security Services
Benefit from the expertise of a seasoned security team without the financial burden of constructing an in-house security division.
ThreatAdvice MSSP Services
ThreatAdvice provides comprehensive security solutions in a service format, with the goal of safeguarding your systems, networks and personnel. Employing the expertise of ThreatAdvice allows your business to reduce risk, navigate complex security landscapes, and access specialized knowledge in the realms of security, networking, and regulatory compliance.
If you're in search of strategies to streamline your programs, transition your expenditures to operational costs and keep your team laser-focused on core business priorities, we can assist you. ThreatAdvice enables the enhancement of your team's capabilities, fortification of your security infrastructure, and fosters long-term resilience, supporting your business's evolution and growth.
Benefit from the expertise of a seasoned security team without the financial burden of constructing an in-house security division. ThreatAdvice provides around-the-clock, intelligence-driven security services, emphasizing optimal resource utilization and swift response times. ThreatAdvice's method towards MSSP isn't a generic solution, rather it is tailored to integrate seamlessly with your operations, acting as a natural extension of your business.
Choose The Plan That Best Fits Your Needs
ThreatAdvice SecureGuard Managed
ThreatAdvice SecureGuard Managed threat protection employing sophisticated techniques to identify, neutralize, and prevent emerging security threats. In addition, it ensures your devices are consistently updated, improving stability, performance, and maintaining its defenses against the latest cyber threats.
ThreatAdvice SecureGuard Managed Advanced
ThreatAdvice SecureGuard Managed Advanced adds an additional layer of threat protection by aggregating, analyzing and logging data generated across all the devices on a network. This provides a broad, holistic view of an organization's network, making it easier to spot patterns and trends that individual systems may miss.
Other ThreatAdvice Offerings
MDR (Managed Detection and Response)

ThreatAdvice understands that numerous cyber threats involve skillful actors who gain privileged access to endpoints, from which they initiate lateral movement towards your most valuable assets. Endpoint Detection and Response (EDR) solutions serve as the most effective defense at this stage in the attack lifecycle. However, many targets rich in data often lack this crucial technology layer in their environment, leaving a significant security gap. We are here to help you bridge this gap and safeguard your information. Our MDR service is specifically designed to enhance your security posture, ensuring your valuable assets remain protected against sophisticated cyber threats.
SIEM

ThreatAdvice acts as a protective barrier for businesses of all sizes, providing crucial proactive security measures in today's cybersecurity environment. While many SIEM solutions pose challenges in management, cost, and expertise requirements, ThreatAdvice offers a comprehensive and adaptable alternative. It broadens the security coverage to include both prevention and detection, enhancing network safety without necessitating extra personnel or complex implementations.
PenTesting
ThreatAdvice's pentest service operates akin to a threat actor within your company's network, employing our expert security team to simulate real-world cyber-attacks on your IT infrastructure, systems, and applications. We seek out sensitive data, perform exploits, conduct man-in-the-middle attacks, crack password hashes, escalate privileges, and even impersonate users to uncover sensitive data. Leveraging the latest techniques and tools, we mimic strategies used by threat actors, targeting network security, web application security, and the effectiveness of your security policies and staff awareness. Our approach surpasses mere vulnerability identification; we exploit these vulnerabilities to demonstrate the potential consequences should an actual attacker gain access to your network.
Testimonials
What Our Clients Say
At ThreatAdvice, we pride ourselves on delivering unbeatable solutions and services. But don't take our word for it - take theirs:
"I just wanted to say how grateful we are to have gotten on board with you guys. We will be recommending you to our business partners and clients in the future!! Thanks so much and we look forward to a long partnership!"

"It's really taking a load off both myself and my team, and given us a ton of tools and confidence."
Request a Security Services Demo
At ThreatAdvice, we know effective cybersecurity isn't one-size-fits all. Not sure where to start? Tell us a bit about your company so we can schedule a custom services demo that meets your security needs. Fill out the form below, and we'll be in touch shortly!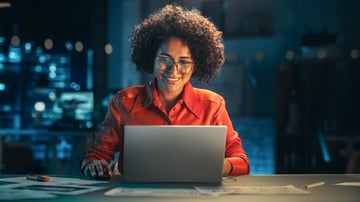 In the past, cybersecurity focused more on reactive measures – responding to threats after they had already compromised systems. However, waiting for an attack to occur is no longer a viable strategy....