Frank Abagnale Cyber Academy
Learn cybersecurity from the Father of Social Engineering
14 online cybersecurity education courses available for free
We're providing our Frank Abagnale Cyber Academy, part of our ThreatAdvice Cybersecurity Education solution, for FREE! Use this video series from the "Father of Social Engineering" to educate yourself and then share the information with your employees so each person can do his or her part to keep your business cyber safe!
Access the Full Frank Abagnale Cyber Academy
Courses included:
Public WiFi
Internet of Things Devices
The "Dark Web"
Social Media
Cyber Insurance
Mobile Device Security
Third Party Vendors
How to Spot a Phishing Email
How to Respond to Ransomware
Cypto-Jacking
Smishing
Internet Security While Traveling
Vishing
Strong Passwords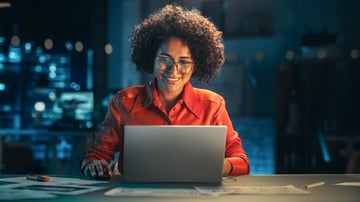 In the past, cybersecurity focused more on reactive measures – responding to threats after they had already compromised systems. However, waiting for an attack to occur is no longer a viable strategy....